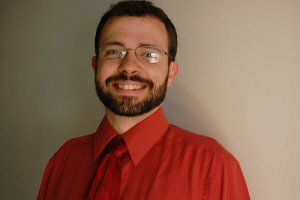 Paul V. Gestwicki, Ph.D.
Associate Professor
Department of Computer Science
Ball State University
Muncie, Indiana 47306-0450 USA

Office:
RB479
Telephone:
765-285-8668
FAX:
765-285-2614
Email:
Blog
http://paulgestwicki.blogspot.com
Office Hours, Fall 2012:
Wednesdays 2:00P.M.–3:00P.M.
Fridays 2:00P.M.–3:00P.M.
Teaching, Spring 2013
Serious Game Design and Development Studio
Teaching, Fall 2012
Research
I am interested in game design and development, interactive visualization systems, and the exploration of these using effective, inquiry-based, project-oriented learning experiences.
Full list of publications on Google Scholar
Recent Publications
Notable Projects
Writings and Resources
Visit the Index of Miscellaneous Writings.